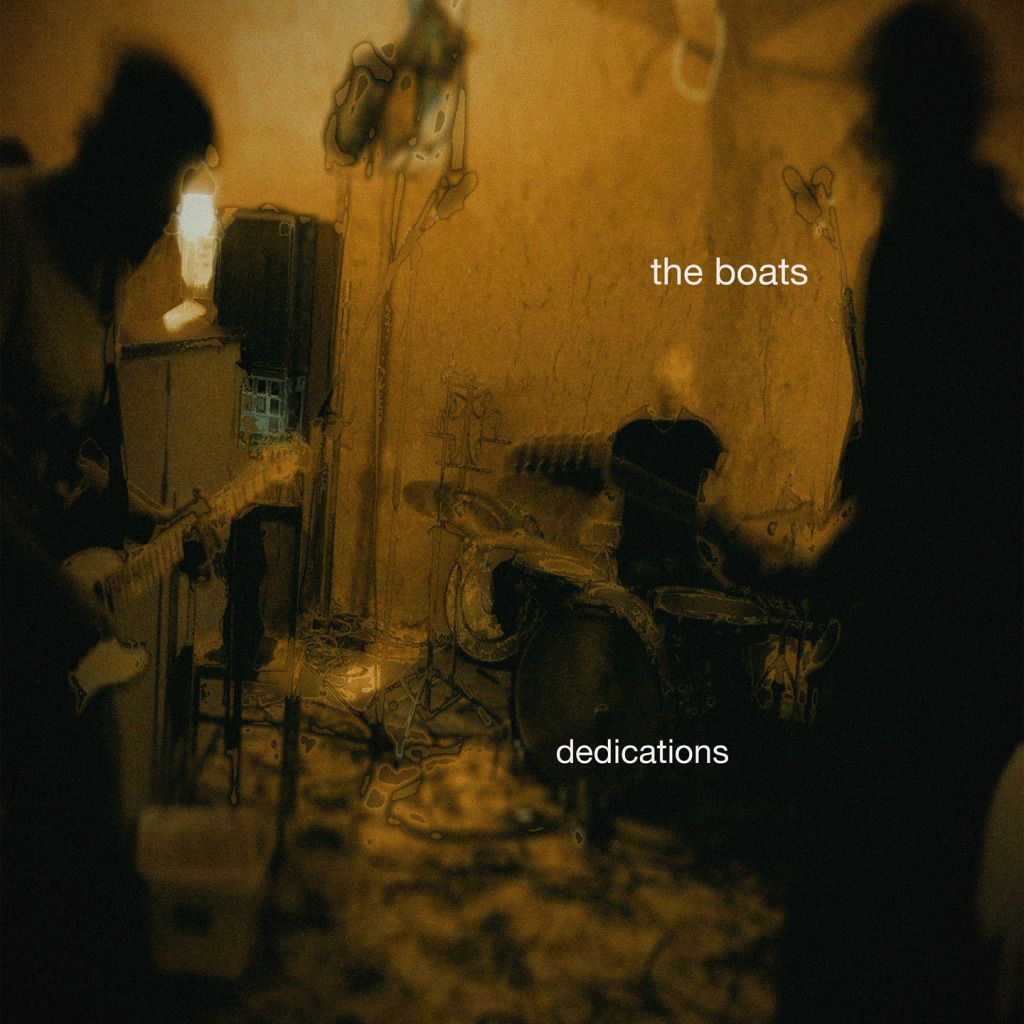 Dedications is not an album, it's one night in 2010. 
In April 2010 the boats went into Irene's Warehouse studio in Brunswick, Melbourne with Seth Rees (The Spheres, Amplifier Machine) and recorded a live improvisation of several pieces in front of a private audience. 
The idea was to capture the band together before Jona Byron left overseas to live in Berlin for 2 years. The session included some special guests such as Cathryn Kohn on violin and sometimes Seth and Noah Symons would jump up on the piano. 
It was as a particularly moody evening as Jona had just returned from a friend's funeral in Hobart literally a day before and so there was a lot of emotion in the air, also due to the fact that this would be the band's last performance for a long time, and no one knew how long. Some of the jams were great and had a good energy such as 'Don't sleep, grasp the sky and scream!' and 'Falling…landing…leaving' which was a 10 minute epic originally. 
However, not everything went as planned, there were technical problems causing the recordings to stop and start, rendering many of the takes unusable, and so far the existing material has not yielded any hopes for an album, leaving Byron only a handful of beautiful moments to mix together. However, the result is haunting and melancholic. Soundzoo proudly presents these rare recordings for your listening pleasure.
Dedications is for Rose Lerchbacher who died April 2010. 
Nick Conolly - guitar, piano
Jona Byron - guitar, piano
Paul Guseli - drums
Seth Rees - piano
Cathryn Kohn - violin
Recorded by Seth Rees at Irene's Warehouse, April 2010. Mixed/mastered by J. Byron, Nov 2012.
It's great to see fans out there keeping the fire burning!